Mtre Alexandra DAVANZO
A RESULTS-ORIENTED COMMUNICATOR.
DEVOTED TO HER CLIENTS AND THEIR INTERESTS.
ACCESSIBLE, ORGANIZED, AND RIGOROUS.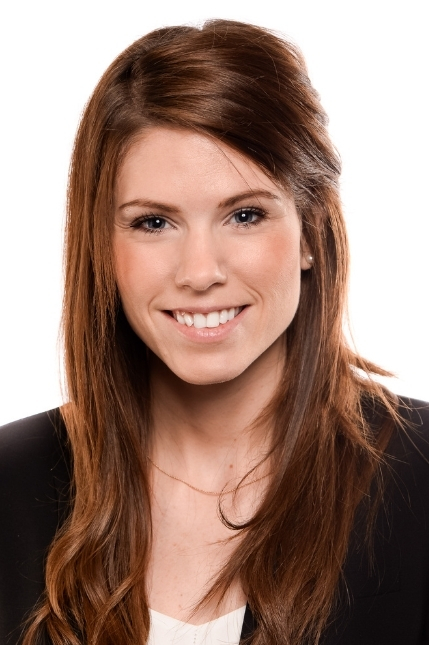 YEAR OF CALL TO THE BAR
Barreau du Québec, 2015
EDUCATION
Mtre Alexandra Davanzo obtained her law degree from Université Laval in 2013. She also has a paralegal degree from Collège François-Xavier-Garneau.
FIELDS OF PRACTICE
Civil and Commercial Litigation
Real Estate Law
Construction Law
Construction Hypothecs
Hypothecary Recovery
Business Law
Purchase/sale of a business
Commercial leases
Drafting of Commercial Contracts and Shareholders' Agreements
Negotiation and resolution of conflicts
BIOGRAPHY
Prior to becoming a lawyer, Mtre Davanzo worked for numerous years as an officer for the publication of rights in the Quebec Land Registry for the Ministry of Energy and Natural Resources, allowing her to acquire a detailed knowledge of real estate transactions and land titles. She then worked in a company's legal department where she dealt with commercial contracts, labour relations, and professional ethics.
As a result of her experience in a company's legal department, Mtre Davanzo offers commercial clients services tailored to their needs. She is regularly called upon to draft and revise various commercial agreements, such as shareholders' agreements, share/asset sales agreements, contracts for services, employment contracts, and distribution contracts.
During her time working for the Commission des normes, de l'équité et de la sécurité du travail, Mtre Davanzo represented the rights of employees, particularly in the context of recourses against dismissals without good and sufficient cause, prohibited practices, and in their pecuniary complaints.
Since becoming a lawyer in January 2015, Mtre Davanzo has worked in civil and commercial litigation. She counsels and defends the interests of individuals, businesses, and financial institutions before various judicial courts and administrative tribunals and boards, such as the Court of Quebec and the Superior Court.
Mtre Davanzo is devoted to the clientele she serves. Results-oriented and an excellent communicator, she ensures the optimal management of her cases while never losing sight of her clients' interests.